PURO and POP Bank Group to cooperate – PURO as product development partner for a new corporate finance product
The POP Bank Group has chosen PURO Finance Oy as its new product development partner and a cooperation agreement between the companies has been signed. The purpose of the cooperation is to develop financial services for POP Bank's corporate customers with the help of PURO's technology.
"Corporate financing needs have become more real-time due to the cyclical nature of markets and consumer behavior. At POP Bank, we want to meet the needs of companies with an even more flexible range of products and services. PURO Finance has very strong financial and fintech expertise. Cooperation with them enables agile product development that generates real added value for our customers," says Jaakko Pulli, Business Director of the POP Bank Group, and continues:" Our goal is to launch a new corporate finance product in the early summer ".
"According to a study of Nordic banks by ESPI Rating, POP Bank has the most satisfied customers in the banking industry. With the cooperation, PURO has a great opportunity to see in more detail how POP Bank implements its vision as an agile and strongly digital player in the industry. We are excited to be involved in producing great customer experiences in the future as well. POP Bank's competitive advantages are fast-moving and customer-oriented operations, which aim to stay at the forefront of rapidly changing customer service needs," says Junno Roine, CEO of PURO Finance.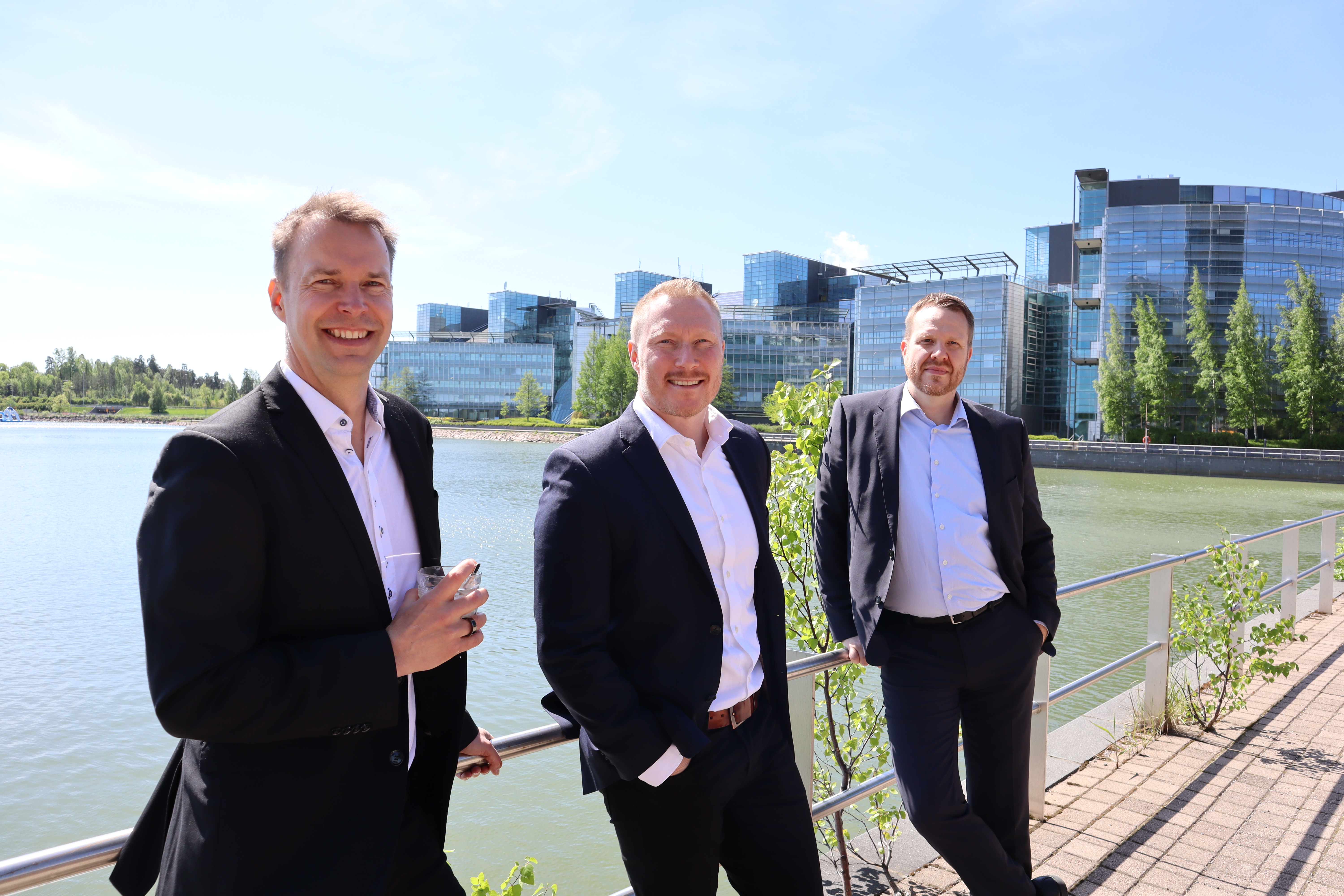 From left: Tuomas Helle, Junno Roine, Jaakko Pulli
The POP Bank Group is a Finnish financial group consisting of 21 POP Banks, the central credit institution Bonum Bank Ltd and POP Insurance, which provides non-life insurance services. In its business and services, POP Bank has focused on retail customers and SMEs. The vision of the POP Bank Group is to be a bank that combines personal and digital service, the best customer satisfaction and fast decision-making.
PURO Finance Oy is a Finnish financial services company that, with the help of its partners, combines customer invoicing, financing, collection and accounting. Our goal is to make reliable and hassle-free financing solutions accessible to all. What we do is based on solid financial industry expertise and state-of-the-art financial technology.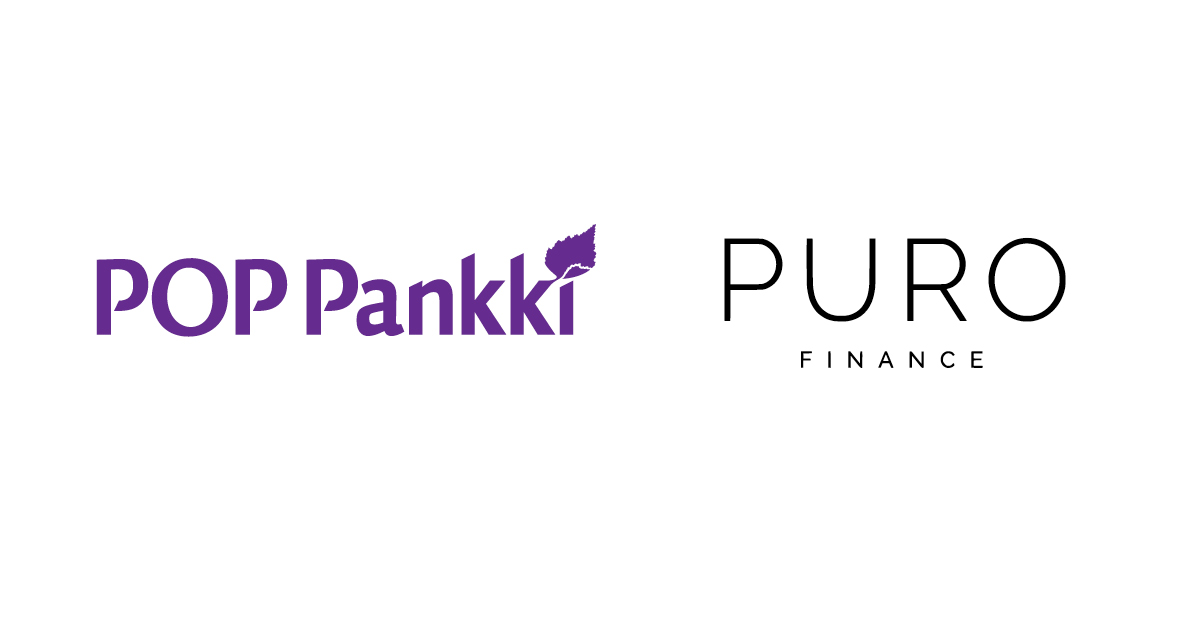 More information:
Jaakko Pulli, Business Director, The POP Bank Group, tel. 050 420 0925
Junno Roine, CEO, PURO Finance Oy, tel. 050 522 6037